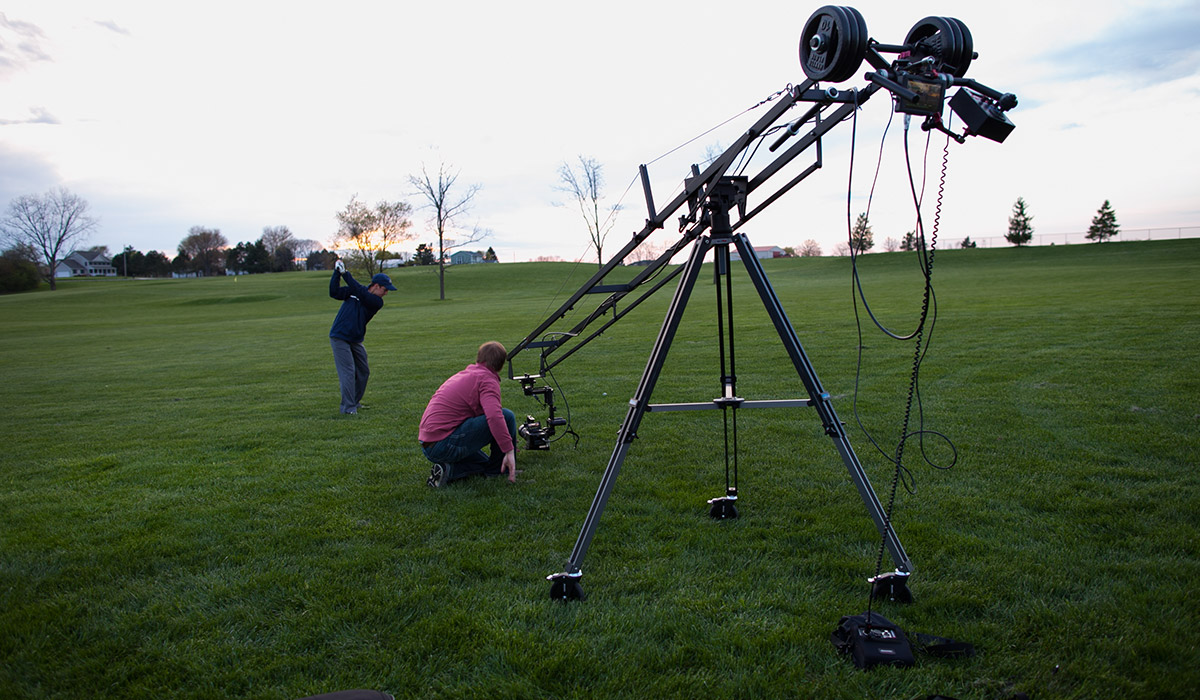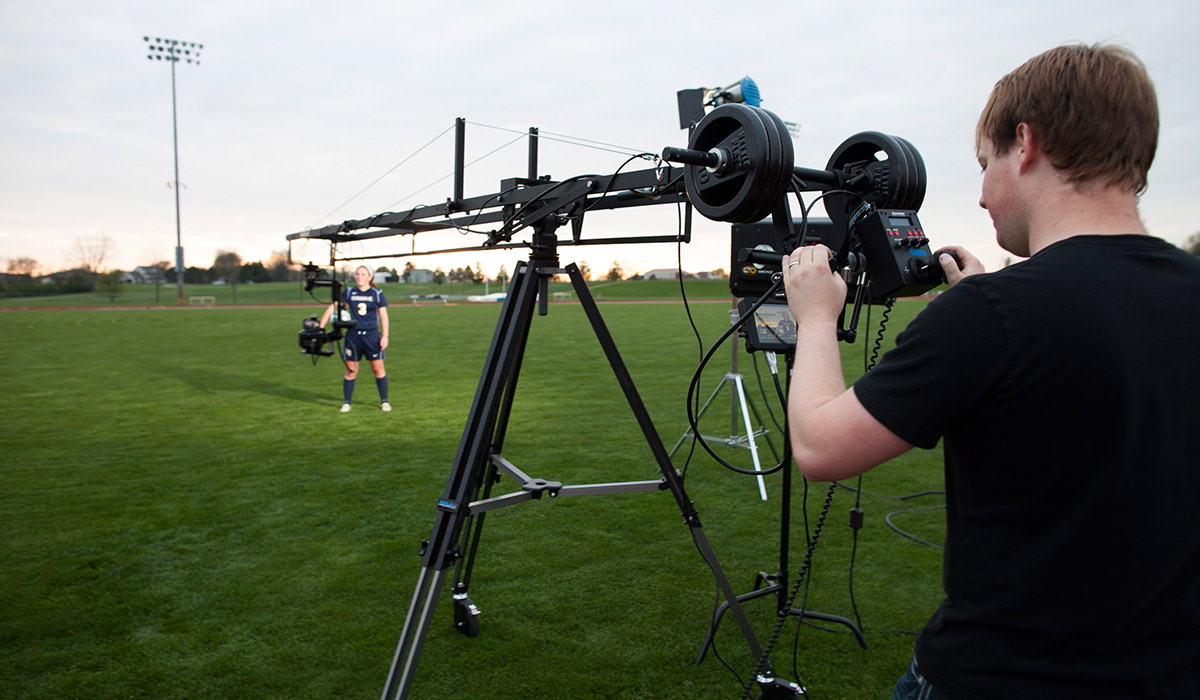 ABOUT PROJECT
For this project we wanted to bring a unique perspective to this University Athletic Promotional Video. We decided to use slow motion to add an artistic perspective. Slow motion as the ability to give us  new perspective to what we are used to seeing. With slow motion video, suddenly even the most common visuals become unique and engaging. This is especially true when working with sports videos. This university wanted a action packed video to promote their varsity teams and to get people excited to attend games. This video was used in a variety of ways including social media, web promotional video, and being played before games streamed live on the web.
We used a variety of unique pieces of equipment to achieve the finished visuals in this piece. Since Slow motion video slows everything down, our camera movements had to start off very fast in order for the camera movement to even be perceived. We decided to use a 12 foot crane to create a fast sweeping motion. In this finished video the movement is still subtle because of the slow motion effect, but the subtle movement really separates this footage from the typical slow motion video.
If you want to put slow motion to the test for your promotional video, or if you want to discuss a sports or athletic promotional video, don't hesitate to contact us. Cinevita Films provides video production services in Cincinnati Ohio, Dayton Ohio, and Columbus Ohio.
TYPE:

 Athletic Promotional Video, College Marketing Video
CLIENT:

 Cedarville University